Last Updated: 2017-09-01
Tech Shopping for Back-to-School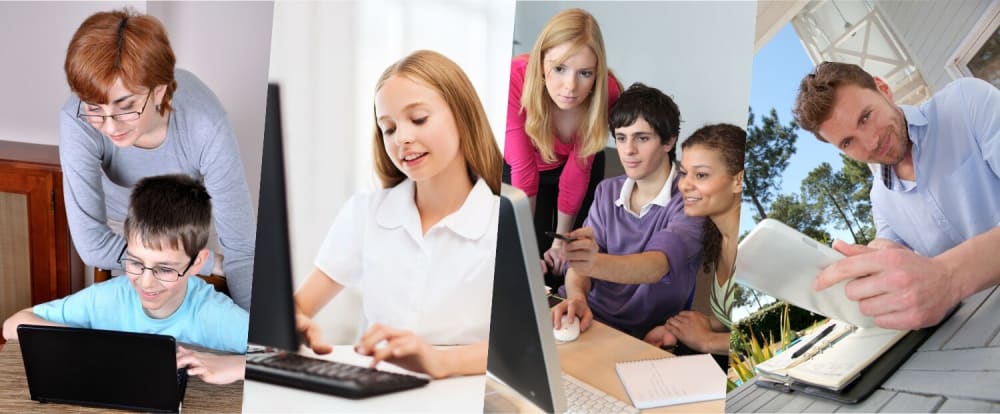 Back-to-School sales are a great time of the year to shop for a new computer. It follows the introduction of a new generation of hardware from companies like AMD, Intel, and nVidia. As a result, this is one of the most significant inventory-clearing event of the year for computer retailers.
I will first focus on students' needs, and then we'll look into how everybody else can benefit from the occasion.
Is it Time to Buy Yet?
Before we start comparing specific products, let's take a look at the market's pulse. Here's a comparison of how this year's prices are evolving compared to the same period last year:
This graph helps visualize widespread price fluctuations on smart devices. Sustained dips in prices reflects periods where rebates are abundant.
As a result, getting a good deal during those periods is usually easier. With that said, keep in mind that the computers you're interested in could go on sale at a different time. If the computer you want gets a nice discount (you can tell because TekAdvisor will label the rebate as "Best price yet!"), it's probably not worth waiting for another sale.
Recommendations by Scenario
The right computer will change a lot depending on your needs. I won't focus grade or age as computing needs won't always increase as a student graduates. I also assume the computer is likely to be used by multiple family members.
Student Discounts for card Holders
With a valid educational ID or email address, you can save a little extra at the following stores and providers:
Description
Territory
Available Online
Available in Stores
Hardware and Software
Apple Store for Education
Macs, iPads, iPhones and software such as Final Cut; available all year-round.
All of Canada
Yes
Unclear
Microsoft Deals for Students & Educators
PCs, Tablets and software such as MS Office; available all year-round.
All of Canada
Yes
Unclear
Best Buy Student Discounts
From time to time, Best Buy has exclusive deals for students.
All of Canada
Unclear
Unclear
Henry's
Student deals on video and photography equipment.
Manitoba, Nova Scotia, Ontario
No
Yes
Adobe
Student license for Adobe Creative Suite which includes Photoshop, Premiere and more.
All of Canada
Yes
No
Services
Shaw
Internet and television
British Columbia, Alberta, Saskatchewan, Manitoba and Nothern Ontario
Yes
Yes
Telus
Internet and television
All of Canada
Yes
Yes
Videotron
Internet and television
Québec
Yes
Yes
Eastlink
Internet and television
Maritimes, Northern Ontario
Yes
Yes
Amazon Prime for Students
Free Two-Day Shipping, Unlimited photo storage, Twitch Prime, Prime video after free trial period.
All of Canada
Yes
No
Spotify Premium for Students
Unlimited ad-free music
All of Canada
Yes
No
Most deals are available to everyone
You can take advantage of nearly all of back-to-school sales without a Student ID; so keep your eyes open for deals on computers, but also tablets and smartphones.
If you want a hand with that, I post my picks from weekly sales every Friday. Just sign up to my newsletter or follow me on Facebook or Twitter.