Date Published: 2016-12-08
Gaming Systems, Shopping Advice for a fun 2017
Instead of doing a yearly article for the holidays concerning gaming hardware, I've shifted to a constantly-updated format. Here's the up-to-date Gaming Systems Guide! If you're here for archive purposes, here's the guide I put together in late 2016.
Finding the right gaming system can ignite passionate discussions and is definitely a matter of taste. The decision can seem even more abstract if you're not planning to be the main user of the system. In this article, I'll go over a few tips which should help make the process smoother.
Let start by saying that, as far as gaming goes, there are no bad systems. As long as you're having fun, you're doing it right. Your goal here shouldn't be to pick the best system, but rather to pick the one you will enjoy playing.
The Lay of the Land
Let's start by going over the different kinds of gaming systems on the market today.
Game Consoles
There are 3 main game consoles on the market today.
The XBox One and the PlayStation 4 offer the most mature games and usually primarily cater to teenagers and young adults. They offer the best graphics and they share a sizeable chunk of their gaming catalog with PCs.
The Wii U offers gaming experiences tailored specifically for its uncommon controller. As a result, you won't find games quite like those on the other platforms. Among gaming consoles, it's usually the most family-friendly.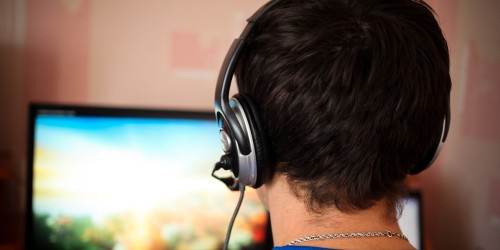 Gaming PCs
If you want access to the most games, the PC has the largest catalog by far. It's especially rife with strategy games, RPGs, online Free-To-Plays and Indie Games you won't find anywhere else.
Playing on PC involves educating yourself a little; you have to know what your machine's capable of. In return, gaming PCs can attain much higher visual fidelity than consoles.
If checking compatibility and adjusting game settings are not for you; gaming consoles might prove more comfortable.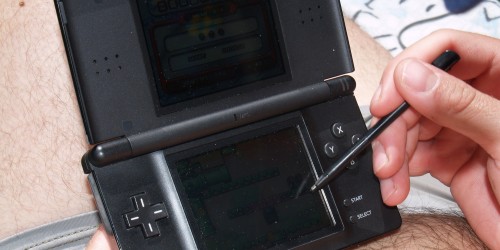 Handheld Consoles
Handheld consoles like the GameBoy still exist. They are usually more comfortable to use than tablets or smartphones thanks to the included gamepad.
Their catalog has shrunk considerably in recent years, but if you want to play Zelda on the go, for instance, that's where you'll find it.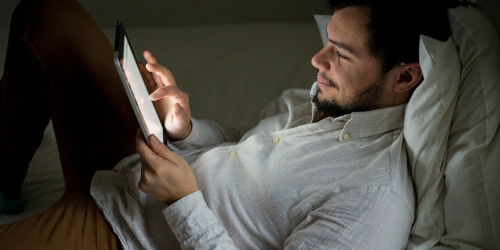 Mobile Games
Gaming on tablets and smartphones have become prevalent in recent years. It's now one of the best ways to play on the go with hundreds of affordable games.
Finding the right game in such plentiful App Stores can be a challenge. Good games can be scarce and free games while appealing at first, often end up attempting to nag you with items for sale for real cash and/or ads.
Buy Gaming Systems for the Games, not the Machine
Now that we reviewed the different options, I want to highlight one thing: it doesn't really matter which system is the strongest. You should instead focus on access to the games you like.
If you'd like to play with your friends; your best bet is to get the same system they have since identical games on different systems often cannot connect to each other. If gaming, for you, is mostly a solitary activity, your independence gives you a lot more flexibility in terms of console selection.
Games and their Availability by System
Here's a list of in-demand games for this holiday season. It is based on titles which are popular in stores right now and in alphabetical order.
As you see, very few games are available everywhere. As a result, your choice of games will likely help to narrow down your search.
But What if I Really Want the Best Graphics?
If all the games you want are available on multiple platforms, the choice might come down to which platform has the best graphics. To put your options in crude order:
PC
PlayStation 4 Pro
Xbox One S
PlayStation 4
Xbox One
Wii U
Tablets
Handheld console
For what it's worth, PCs typically have the horsepower advantage over anything else, depending greatly on the strength of its video card. Sadly, a portion of that power sometimes gets wasted when some games ship on PC without being properly optimized.
After that, the PS4, especially the new PS4 Pro seems the best performer among consoles, followed by the XBox One and the Wii U.
With even less horsepower, we start venturing in handheld options. Tablets usually offer the best graphics in that area and good products exist both for iOS and Android. At the very end comes the 3DS.
This doesn't always mean that games are more beautiful on stronger devices, however. Power will help with highly-detailed graphics and realistic-looking games while making the action smoother and more responsive. The benefits of computer strength diminish in highly stylized games. This is one of the reasons why mobile games gravitate towards cartoony or even abstract styles.
How about cost-effectiveness?
With the amount of games shared between consoles and PCs, you might think that a 500$ console is a better deal than a 1000$ PC. It's actually not that simple.
If we compare games available on PS4, XBox One and PC; prices tend to start out pretty much the same on every platform. With a little patience, however, prices tend to drop faster and lower on PC thanks to Steam and other digital distribution platforms.
Games which are PC exclusive, on the other hand, often launch at a lower price point than console-exclusive titles.
The ongoing price of playing on PC vs. Consoles.
Based on the price history of some games, its seems that a gaming PC can actually end up paying for its extra cost depending on your game consumption. This is especially true considering how short-lived the last console generation was.
3 games a year or less
Consoles usually end up cheaper if you only play a few games a year or if you only play big-budget games (e.g. Battlefield, Call of Duty, etc...) and prefer to play them as soon as they come out.
More than 4 games a year
If you usually get between 5 and 20 games a year, you can recoup the extra investment in a stationary gaming PC. It does require a bit of patience but pays off if you wait for sales.
More than 20 games a year
Making your money back on gaming laptop takes more dedication since they usually offer a little less bang for the buck. It can still be done if you usually buy 21 games a year or more and wait for sales.
It's also good to mention that those numbers do not account for the cost of premium memberships required to play with your friends over the internet on some consoles; a service which is usually free on PC.
The Length of your Game Sessions Matters
Games usually offer great entertainment for the price. This is in part because of how long a game can last.
But because we tend to play for prolonged periods of time, that also means that comfort while playing is a big deal. Breaking your neck playing hunched over a laptop or tablet could quickly sour your experience.
Here are the best gaming systems based on the length of your typical play session:
One+ Hour at a Time
Make yourself a favor and get comfortable. Best locations to play for you would be:
The living room, with a comfortable couch (assuming sharing the TV is not an issue)
A desk with a comfortable chair and a good monitor.
Recommended
15-30 Min. at a Time
If you play in shorter bursts, you will still need a surface to play on, but for you, the kitchen table might just do the trick.
Recommended
1-15 Min. at a Time
We're now in handheld territory; which means: you could play games pretty much anywhere.
Recommended
Handheld Consoles
Small Tablets
Why no

[insert system name here]

?
There are other gaming systems out there, but I have focused on the top-played and top-wished for games according to my sources. If a system has no game on those lists, it's likely on the decline. It still could be a good buy (a bargain even), but you should already know which games you're buying it for.
Made your decision?
Hopefully, this article helped you figure out what to get. Now, if you wonder where to get it from or which model to get specifically, here are a few suggestions:
Shopping for a PC
If you decided to go for a gaming PC, you have a bit more shopping to do but thankfully, that's one of my specialties:
Shopping for a Tablet
Shopping for a tablet could also take a bit of extra research. Thankfully, that's something else I can help you with:
Shopping for a Console
Know which console to pick? They're usually easy to find at your local toys and electronics store but here are a few suggestions:
Xbox One
Playstation 4
Wii U
Shopping for a Handheld Console
Last but not least, there is the handheld console option.
3DS
Good Hunting and Have Fun!
Hopefully, you have a better idea of what kind of hardware best suits your gaming style.
Guillaume